With the Kentucky Derby and Preakness Stakes behind us and the Belmont Stakes about to occur, we thought we would have a look at another time-honored race track with a historical, comparative eye, a title called Keeneland Then and Now.
Created by one of the foremost publishers of equine books, The Blood Horse, they present very authoritative, well researched beautiful books of subjects as varied as an Authoritative Guide to Betting Thoroughbreds to Keeneland Entertains, anything to do with the world of horses.
The book that is of particular interest is a pictorial on the history of Keeneland, and has been cleverly designed as a two-sided book with one half dedicated to the history and development of Keeneland and the other half depicting the present-day activities. You simply flip the book over to view each side.
Keeneland itself has been described as a photographer's dream with a complex of racetrack, barns, beautiful architectural buildings all in a lush setting in the heart of the equine capitol of the country, Lexington, Kentucky. The photos are set in a finished trim size of 10" x 6" landscape and has many full bled pages.
The historical section, entitled Then, is printed in 4-color black and white and has a spot matt varnish to give the images the extra impression of "old time" photographs while the modern section entitled Now, is printed in full color and uses a spot gloss varnish which helps the images come to life.
This design feature was a collaboration between our production staff and the designers who expressed the effect that was desired. This simple addition had a profound effect that was exactly what the publisher was looking for.
One might think that binding this type of book would be problematic, however, its binding is not any different or difficult than that of a regular case bound book. This is because as a matter of binding procedure, a back mark is printed on the spine of each signature during printing. The back marks are in descending order like a flight of steps and help the bindery staff easily identify any omitted or mis-collated signature(s) and to easily place pages in the correct direction. The marks can be seen in the photo of the spine.
Although small in size, this book is power packed with beautiful images of Keeneland. If you're a fan of horse racing, this would be an excellent book to add to your collection.
Our production experts can help you put together a book that  are specific to your design ideas.  There is no end to the imaginations when it comes to treasured photographs or artwork. Let's talk about your ideas for your project!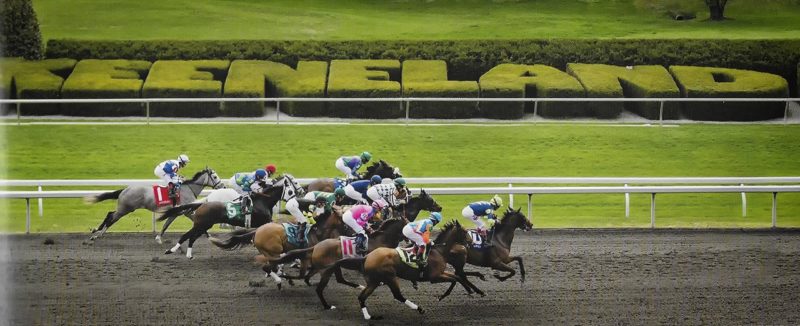 ---
http://www.interpressglobal.com/wordpress/wp-content/uploads/2017/06/keenland_cover.jpg
855
1280
inTErpR_5-admin
http://www.interpressglobal.com/wordpress/wp-content/uploads/2015/06/interpressLogo-300x139.png
inTErpR_5-admin
2017-06-07 18:46:44
2017-06-08 12:39:52
Let's Go to the Races