There are countless cookbooks to choose from and we wanted to see what makes someone choose one from the many. The question here is, what makes a good cookbook really great?
We did some research and found some answers. Of course, the obvious is great recipes, but that's not enough to make a book of good recipes into a great, sellable cookbook, there are specific components that can make a big difference.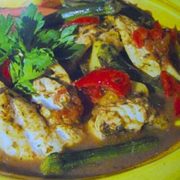 The first item is to have great photographs which is essential. Colorful pictures of foods well prepared with beautiful garnishes are very inviting to any cook of any skill level. What we found is even better, is to have a picture of every recipe so that the finished dish can be compared to how it "should" look. This is an important feature that many readers want. If not pictures of each recipe, then as many as possible.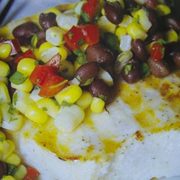 Having the picture on the same page, the page immediately before or after the recipe is the best positioning. Each image has a purpose and needs to be well placed.
The most important item that influenced customers is to have the ingredients and instructions on the same page. If this isn't possible, they should be on pages facing each other so that each can easily be referenced. It can be frustrating to have to turn the page back and forth in order to find out if you need one teaspoon or half of something when you are already well into the recipe either measuring, cutting or peeling.
Another important feature is to be able to open the book as flat as possible. This can be achieved by using the right kind of binding. Wire-O binding allows the book to lie completely flat, while sewn and hollow-spine could also be a good option.
Details like, pan size, how to prepare (should items be chopped or shredded), correct cooking temperature all add to the appreciation of the book.
A recipe and ingredient index are invaluable for quick referencing for what you need. Easy to find ingredients for many cooks is as important as the recipe. If you cannot find the items needed because it's not available, it takes the joy out of cooking.
Some people like to know if there is a story behind the dish they are going to prepare, a history that creates something more than just a good recipe. Has it been passed down through generations or an accidental creation? We printed a beautiful, cookbook called "Ruby Slippers Cookbook – Life, Culture, Family & Food After Katrina" which has recipes that have been passed down through many generations and what the impact of Katrina had on the families still living in the New Orleans area.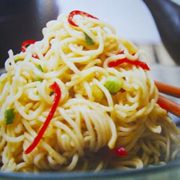 We found that some cooks are looking for something new, different, exciting, something they may have never tried before and might take them to a far corner of the world. It may be a new flavor or a whole new method of cooking.
We have printed many cookbooks over the years and it is always enjoyable to work with authors whose passion is to share their secrets in cooking. Let us help you share your treasured recipes into book form as soon as possible. Don't hesitate to contact us to find out how and to turn your dream of having a book for future generations into reality.
http://www.interpressglobal.com/wordpress/wp-content/uploads/2017/07/cookbooks_covers.jpg
855
1280
inTErpR_5-admin
http://www.interpressglobal.com/wordpress/wp-content/uploads/2015/06/interpressLogo-300x139.png
inTErpR_5-admin
2017-07-20 15:50:50
2017-07-20 15:55:02
The Art of Creating a Great Cookbook